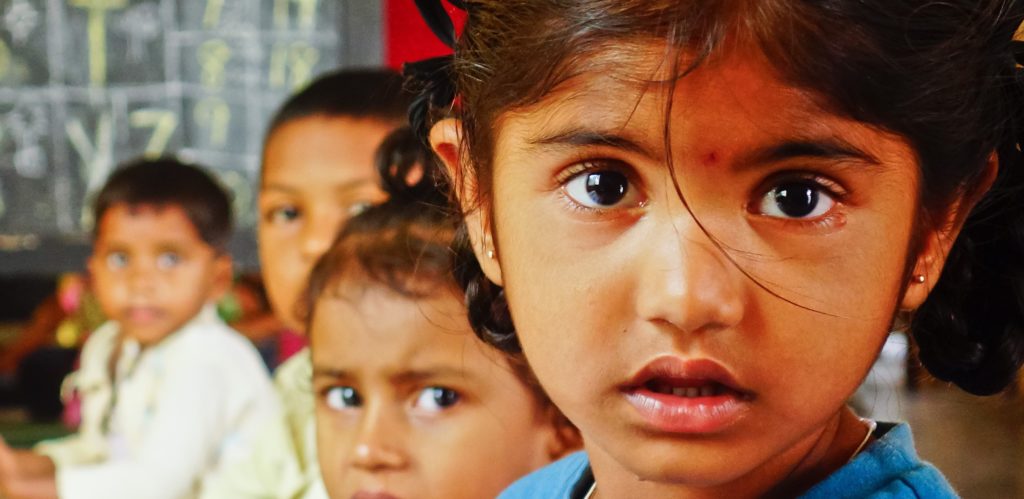 All the children helped by Divya Shanthi come from impoverished backgrounds – but some families are in especial need. Divya Shanthi encourage sponsors in the UK to help these children by paying school fees and associated costs (books and uniform), and, for kids in the boarding home, covering the cost of caring for them.
Older children (16+) can also be supported with their college fees and boarding costs.
How Much Does It Cost?
Sponsors give different amounts depending on their own circumstances, and all we ask for is a regular (e.g. monthly, quarterly or annual) donation of whatever you feel you can afford.
The full cost to Divya Shanthi is:
Children needing school fees, uniform and books: £214/year (about £18/month)
Babies and children in the baby home: £433/year (about £36/month)
Most of our sponsors do not give this much, though some give considerably more. We also have other donors who do not sponsor an individual child: their money helps to support children who are currently waiting for a named sponsor.
How Do I Pay?
Money is taken through DSMS (Divya Shanthi Mission Support) so that we can collect gift aid and keep track of sponsors.
We'll send you a form to fill in. You can pay monthly or annually, by cheque or by standing order.
I'd Like to Find Out More
Please email us, info@dsms.org.uk, and we'll be happy to send you details of a child who needs a sponsor. (This doesn't commit you to anything.) If you have any preferences about age and gender, let us know; some sponsors like to support a child of a similar age to their own children.
Can I Write to My Child?
Yes, definitely! You'll be sent regular photographs, cards and/or letters from your child (depending on their age). The children are very interested in learning about their sponsors and about England.
If you're not sure what to write at first, here are a few ideas:
Write a little bit about you and your family. You might want to describe a typical week, or write about your job, main activities, or hobbies.
Write where you live. Keep in mind that your sponsored child may not know where in the world your town or city is (e.g. you might need to explain it's in England).
Ask questions. Invite your child to write and tell you about their interests and their progress in school.
Write about aspects of English life and culture. Anything from the weather (the children in India will never have seen snow) to the food that we eat.
You're also welcome to send photographs and small gifts.