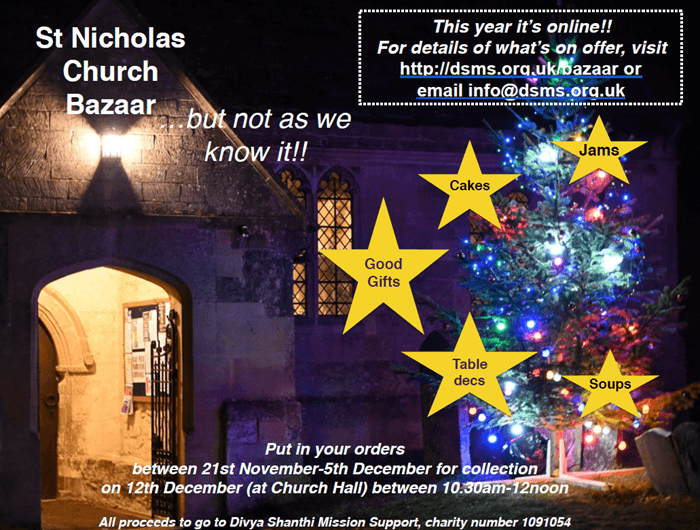 Thank you so much to everyone who supported the bazaar. We raised a fantastic total of £2088 for Divya Shanthi.
For 2020's DSMS Christmas Bazaar, we're making cakes, jams, soups, and more to order. You can put in your order then we can either deliver in Marston or you can come and collect.
Orders must be in by midday on Saturday 5th December and will be available for collection from the Church Hall on Saturday 12th December from 10.30am – 12noon.
If you have questions or want more details, please email info@dsms.org.uk.
Here are a couple of photos of sample decorations. They can be made with or without candles, and are suitable for use indoors as a table centre or outdoors for a grave or memorial stone.